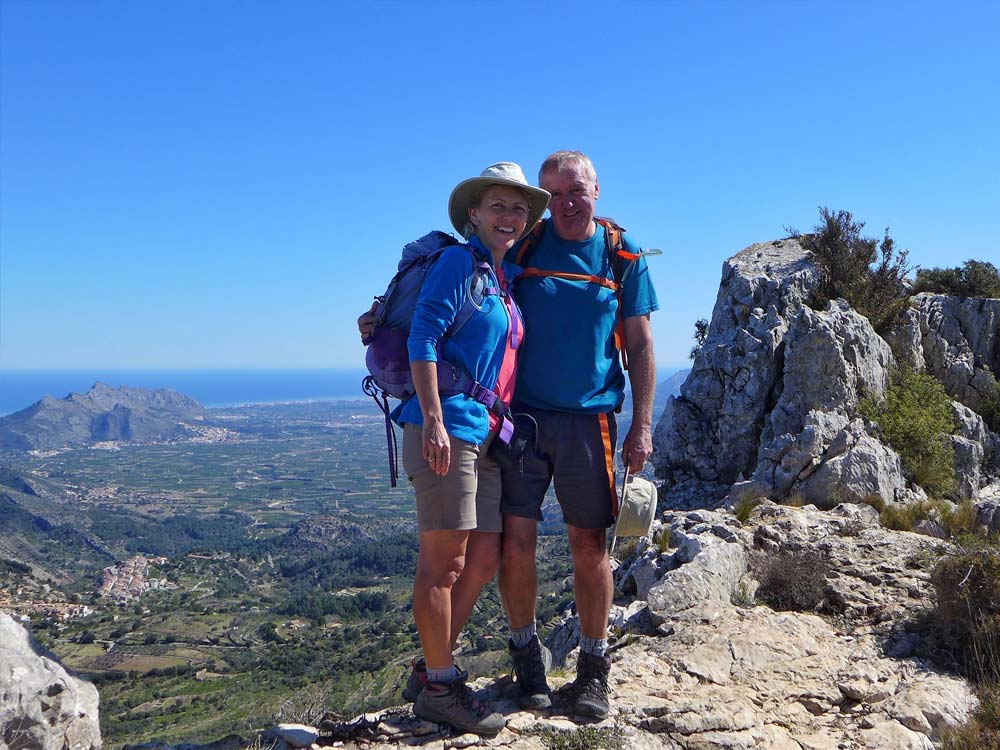 Sue and David Eaton
We are the owners of Casa Carrascal and the main Walk Leaders. David is also the chef whilst Sue is front of house and it is our aim to provide you with a complete and fantastic walking holiday experience.
We have lived in the Northern Costa Blanca for 17 years and have over 15 years experience walking in these mountains at every level so can guide you expertly, showing you the most spectacular scenery and our abundant flora and fauna. We have always been interested in the history and culture of this fascinating region and are very happy to share our knowledge with you.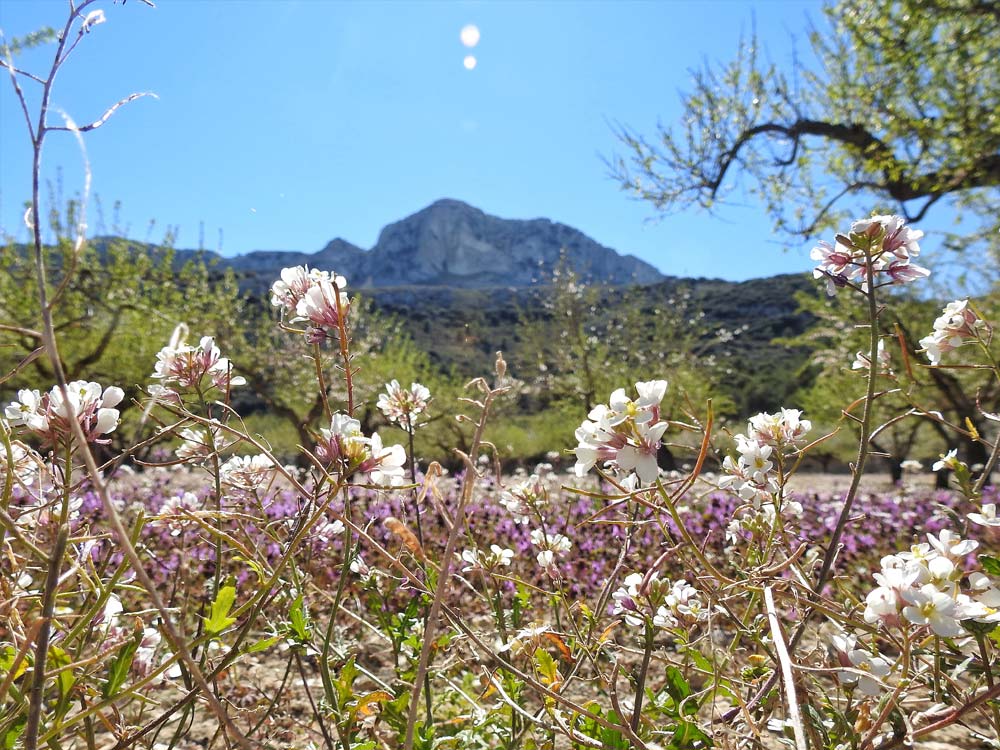 Sue was taught by her grandfather from a very young age about wild flowers and plants and also has studied aromatherapy so her knowledge of the huge range of flowers and herbs here is excellent, therefore any of our guests who are keen botanists are particularly welcome. David has also become very knowledgeable too.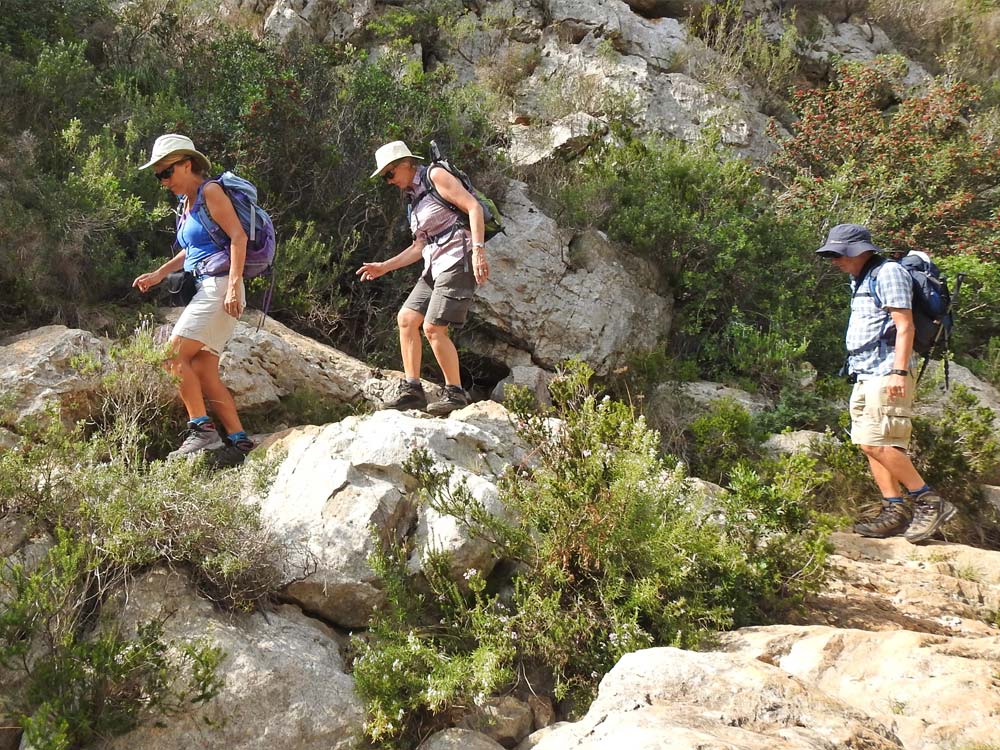 We are very caring leaders and ensure all of the group are comfortable and the walk is at a suitable pace. We allow plenty of time for photo stops and flower and bird spotting. We work on the policy that walking is about enjoying the beauty of the area and it is certainly not a race. We are aware that many of our paths are narrow and with 'marbly' stones so we are very happy to offer coaching techniques on mountain walking.

All the photos on this website have been taken by David and photography is a hobby he really enjoys. He is really pleased to offer advice and guidance on getting the best out of your camera especially regarding scenery and close-up shots of flowers and butterflies.

We also have a 4-legged walk Leader who comes as an optional extra!! Alice is a quiet and gentle German short-haired pointer who is a rescue dog who has won the hearts of everyone she has met since she started walking with us! She is trained to stay in front and not get in the way of guests but she has learned to love walking with our groups and providing everyone is happy she is a welcome addition.